Stories
Ketty of Landskrona
February 2, 1950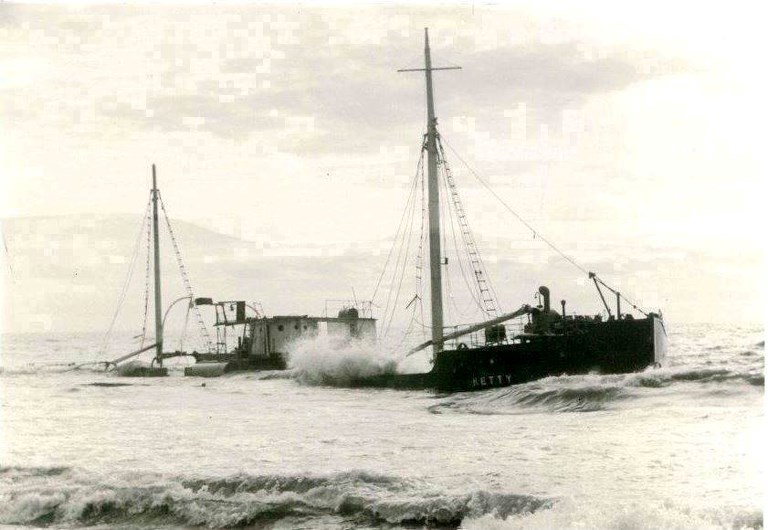 On February 2, 1950, the Swedish steamship Ketty was stranded in a blizzard and strong gale.
The ship was blown off course by the currents and wind.
Members of rescue crew at Thorsminde Rescue Station were alerted. The ship was in an uncleared minefield from the Second World War, and the seas were rough. But the lifeboat from Thorsminde succeeded in bringing all 16 men and 2 women ashore.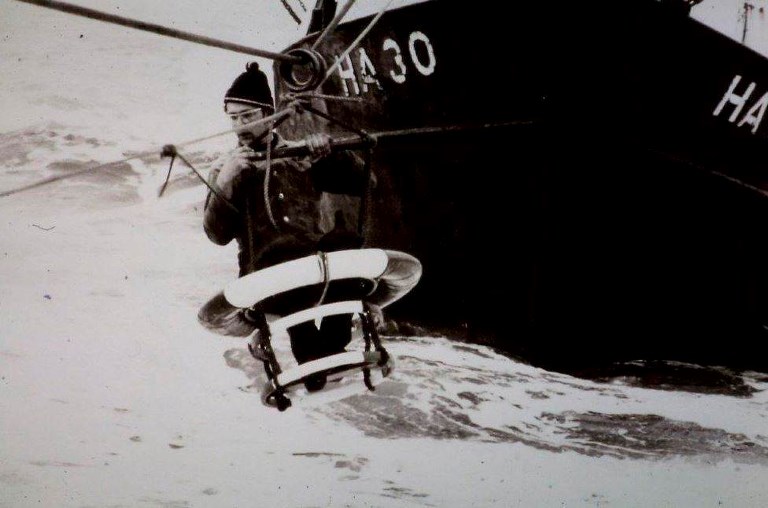 Four days later, the sea was calmer and the crew could sail back out and board the Ketty. However, during the day, the winds grew in strength and Thorsminde Rescue Station was forced into action once more. This time, the crew was rescued by a breeches buoy.
The image is from another stranding.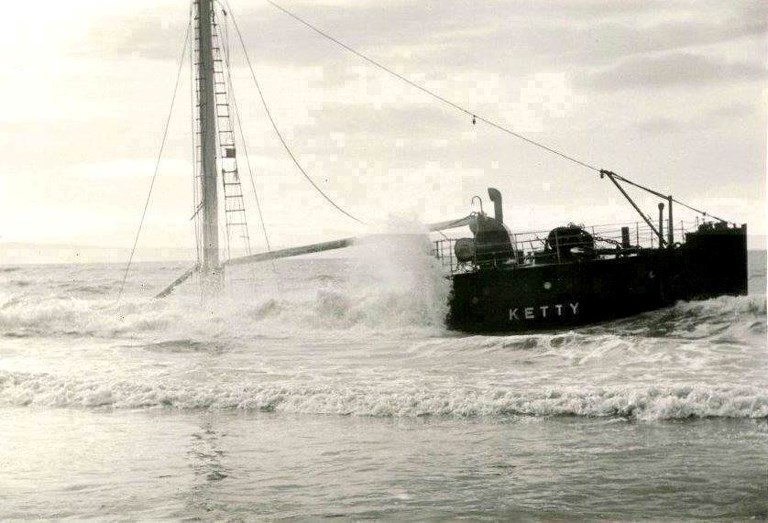 The following day, the people on the beach were able to determine that Ketty had broken in half, and that the stern had sunk into the sand.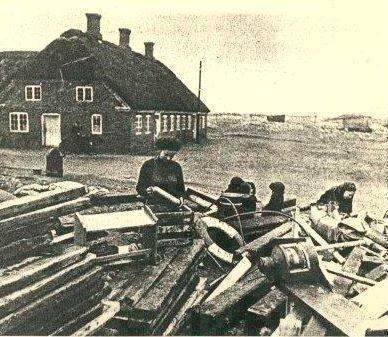 Over the following days, timber from the ship washed up on the beach. It was transported to the shore officer's estate. Note the Ketty's lifebuoy among the beached timber.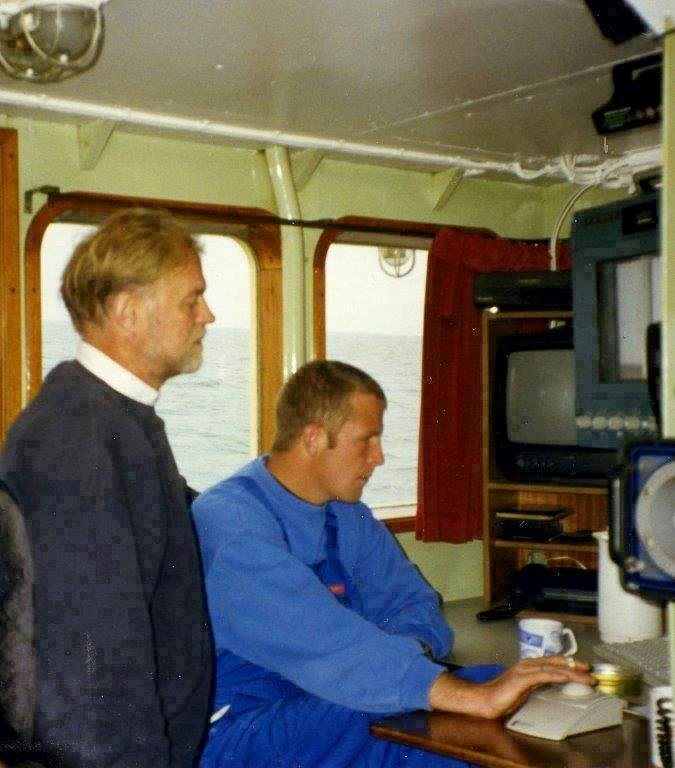 For decades, the many wrecks on the west coast have been located, inspected and described by local divers and diving clubs. This provides a unique opportunity to gain knowledge about the wrecks, their condition and the degree of deterioration. Here, divers Gert Normann Andersen and Tonni Andersen study the outlines of a wreck via sonar. In 1981, divers rediscovered Ketty's wreck.