Stories
Ætna of Esbjerg
February 26, 1908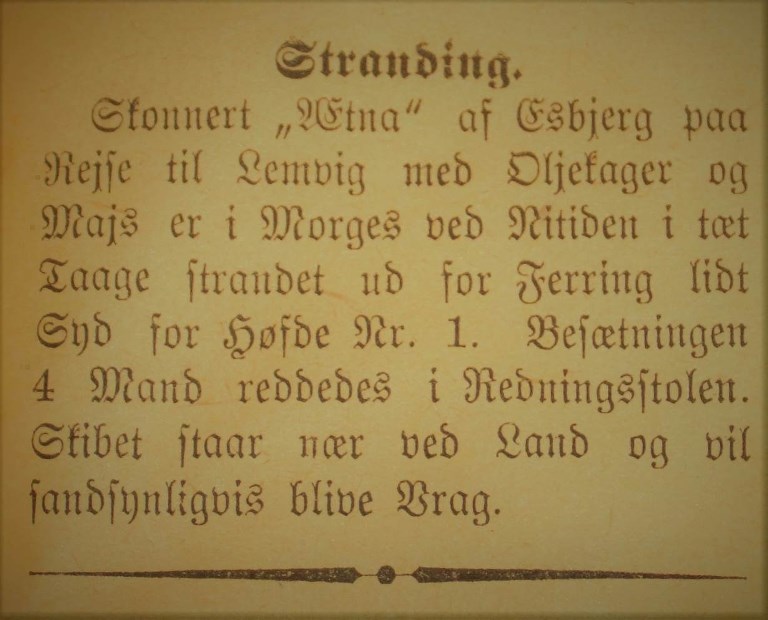 On February 26, 1908, the schooner Etna was stranded at Bovbjerg, just off the coast from the town of Ferring. The ship was commanded by Captain Pedersen, and was on its way to Lemvig with a cargo of animal feed. On board were four men and the captain.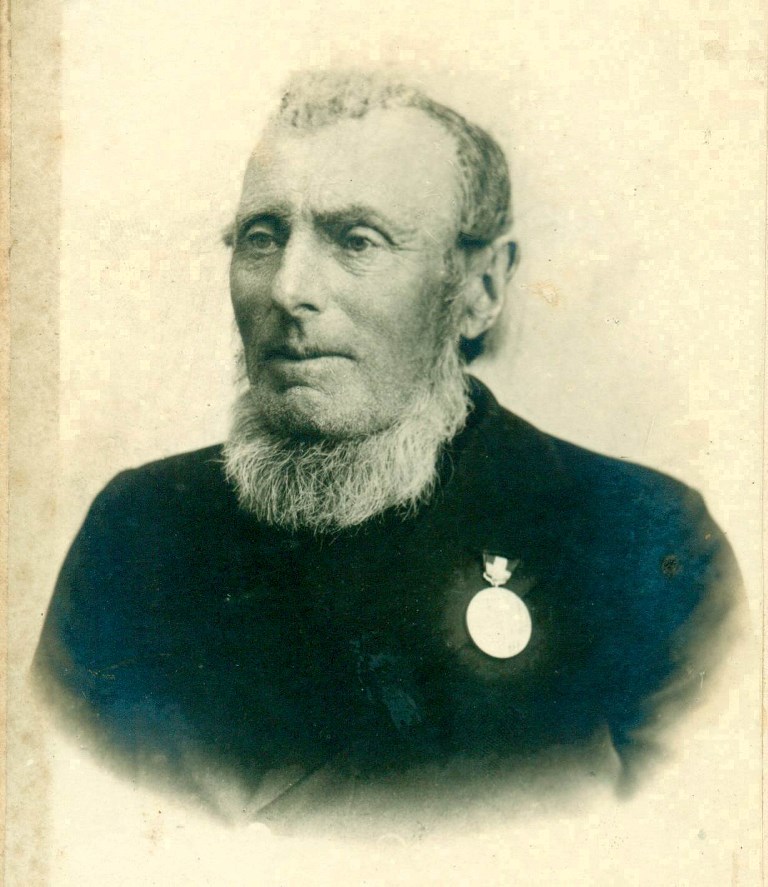 The rocket apparatus from Ferring Rescue Station was immediately brought to the site of the stranding, and Shore Officer Christian Larsen fired a rescue rocket, which hit one of the masts and landed on the ship. The crew was then able to pull the rescue hawser out and fix it to the ship, and the breeches buoy was put to use.
The ship rolled in the surf with its side towards land, so the breeches buoy bounced up and down on the rope and it was very difficult to haul the shipwrecked all the way to the top of the cliff. It was unavoidable that some of the crew members got a cold dip in the sea whenever the ship tilted towards the shore and the hawser slackened. When the ship tilted back out, they flew up into the air in the breeches buoy.
A couple of men were assigned to pulling the sailors from the breeches buoy as soon as they were over the narrow beach. They had to do so quickly, before the ship rolled again. In most cases, they succeeded, but one man could not get his foot out of the breeches buoy and was therefore given a terrible vault into the air!
The entire crew was successfully rescued in this manner.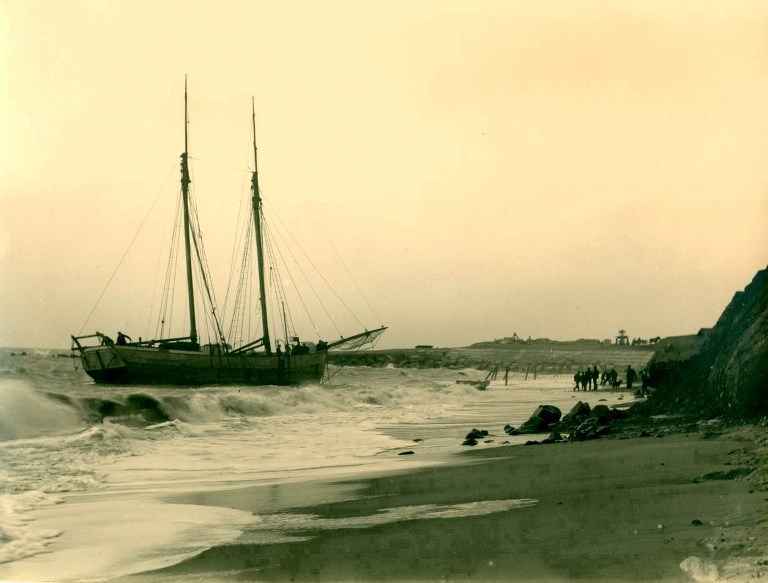 The Ætna was stranded near the shore, beneath the cliffs of Bovbjerg. There was not much beach below the cliffs, and the rescue rocket had to be fired from the top of the slope, which hampered the rescue efforts. The picture also shows some of the coastal protection at Bovbjerg. Slopes have been protected down towards the beach and, up on the hill, a few horses have been strapped in front of a machine used when they built the breakwaters. The construction of breakwaters to the south of Ferring began in 1909. Breakwaters helped to make the beach off Bovbjerg wider, but they also shifted coastal erosion to other parts of the west coast.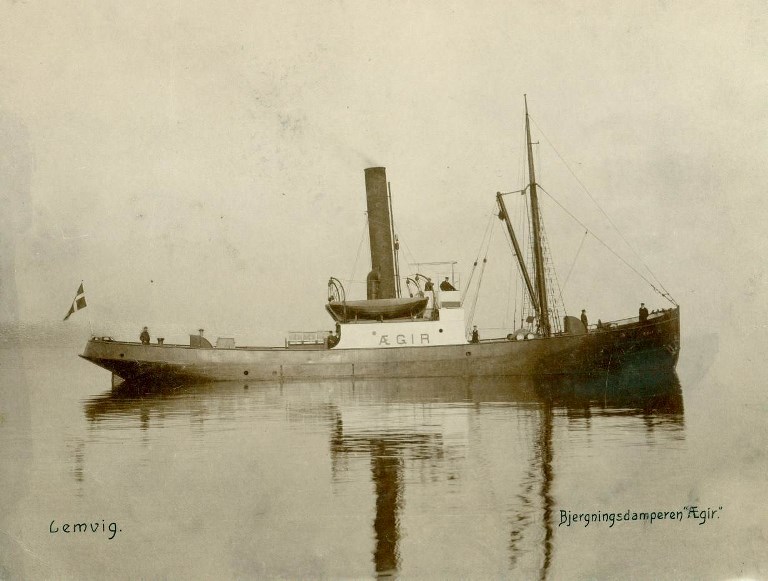 Word was sent to the salvage company Svitzer, who arrived with the salvage steamer the following day. It pulled the schooner free and towed it to Lemvig. It so happened that Ætna was not too badly damaged, and she could soon go sailing again.
Svitzer is the world's oldest tug and salvage company, founded in Copenhagen in 1833. Since 1979, Svitzer has been part of Mærsk.