Stories
Zwaluw of Groningen
23th-24th November 1917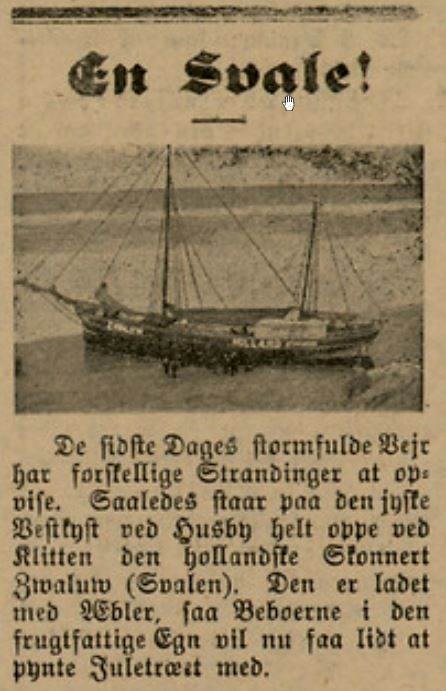 The Dutch koff with the beautiful name 'Zwaluw' (swallow), was a bit of a buccaneer. Neither the captain nor the mate had taken a navigation exam, but that did not prevent them from bringing a valuable cargo of apples and plant bulbs from Rotterdam to Gothenburg.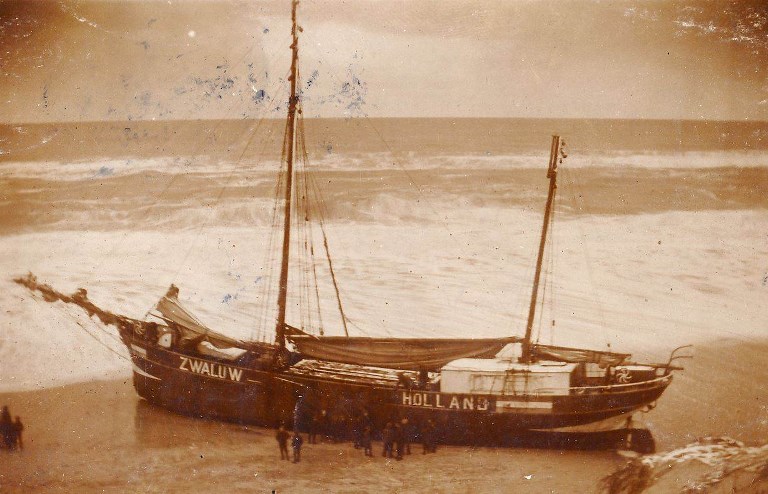 However, on November 23, 1917, the 'Zwaluw' was stranded on the Vedersø dune. The ship was right up on the beach, but the rescue operation still became very disorderly, as the people aboard did not understand how to use the breeches buoy. The ship's cargo was unloaded, and a watch team settled down for a night on board, playing cards in the ship's cabin. They got quite a shock when, during the night's high tide, the flat-bottomed ship glided into the sea, only to be beached again.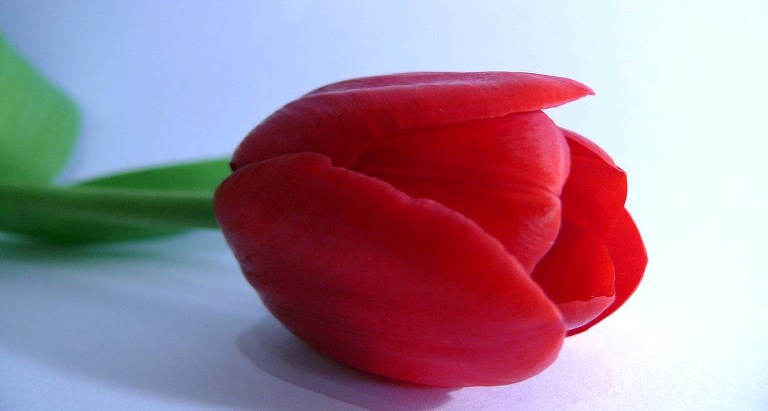 The apples tasted nice enough. But the bulbs didn't! The dune-dwellers did not quite know what to do with those. But reportedly the beach was full of blooming tulips the following spring.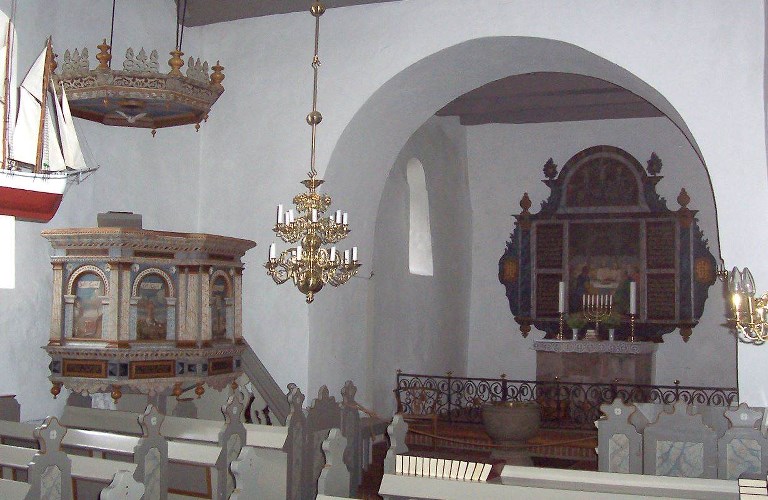 The young captain could not figure out how to use the breeches buoy when the ship was stranded. But according to locals, he had other talents. He married the parish's prettiest girl.

An entry in the parish register indicates that there is some truth to it. On October 15, 1920, 24-year-old Captain Lieuwe Stienstra, born in Groningen, married 18-year-old farmer's daughter, Birgitte Marie Hansen.

Such an international marriage was quite out of the ordinary. It required a royal wedding letter, and the Dutch vice consul in Ringkøbing, Georg Bertelsen, had to be brought in as the best man.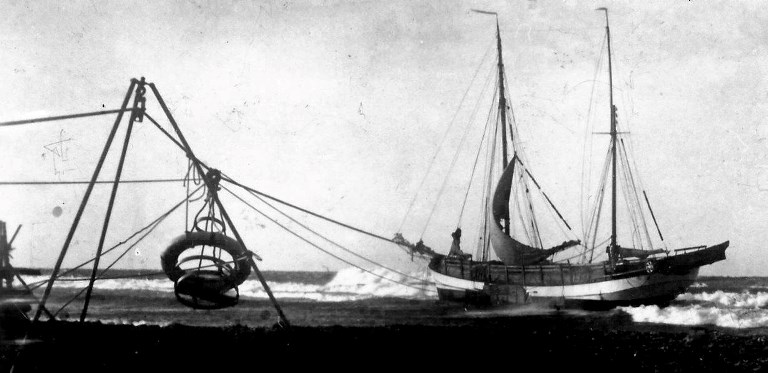 Meanwhile, the 'Zwaluw' had long left the Vedersø dunes. The photograph here was taken in 1923, when the ship was stranded in Sweden on the way from Finland to Gilleleje in Zealand, where the breeches buoy was needed once again. The ship was very damaged in this stranding, but was nevertheless renovated, and sailed again from 1930-1953.
Photo: www.marhisdata.nl