Stories
Dolfijn of Groningen
31st October 1934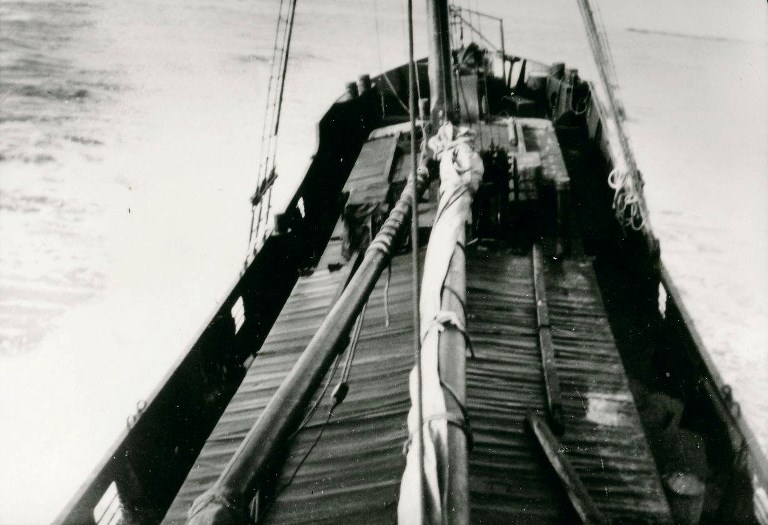 The small 'Dolfijn' of Groningen may not really have been comparable to a dolphin. It was a new and modern motorised steel ship from 1928. Even so, it had to pay a visit to the breakers of the Iron Coast.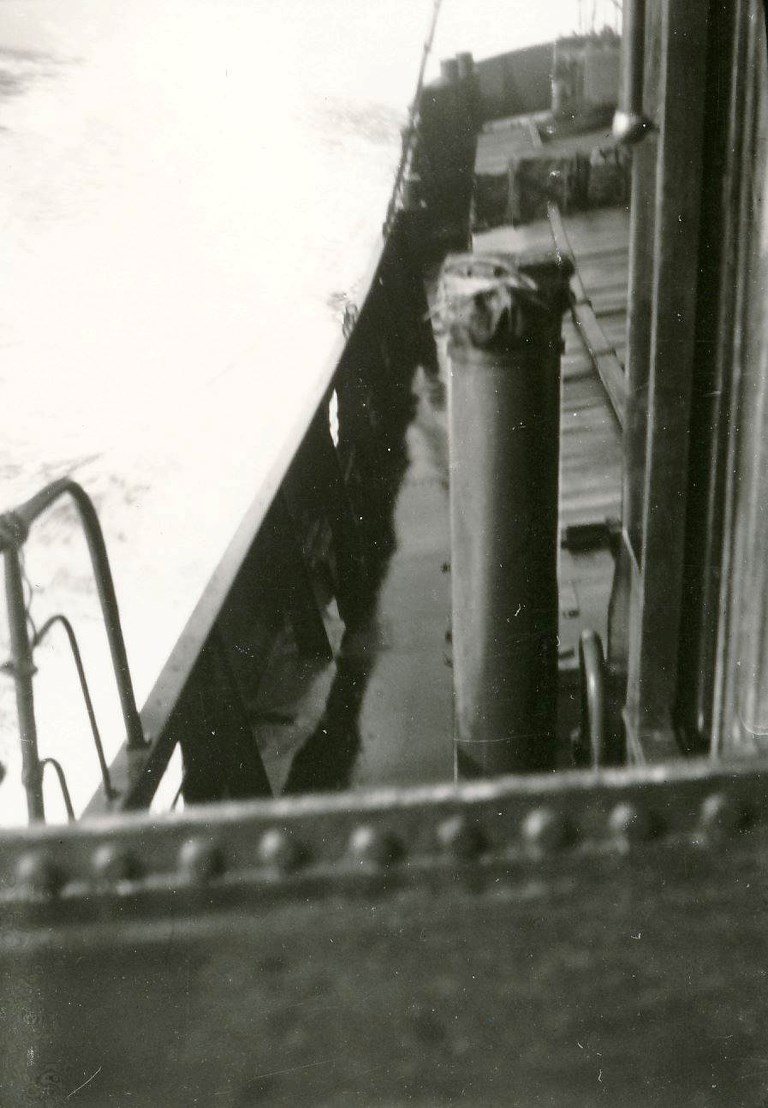 Whilst transporting a cargo of saltpeter to Ringkøbing from Skien in Norway, on October 31, 1934, the captain brought a pilot aboard to go through Hvide Sande in the evening darkness.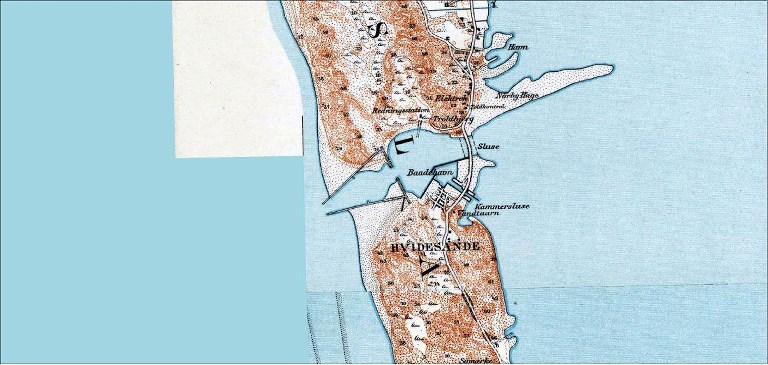 But the water level was unusually low, and the 'Dolfijn' ran aground. Currents and waves took it 180 metres south of the southern pier, and the ship became stuck in the surf. The shipwreck was not dramatic. The lifeboat from Hvide Sande took the captain's wife and child as well as a sailor ashore. Captain H. Tuil and two other sailors managed to wade ashore at low tide next day.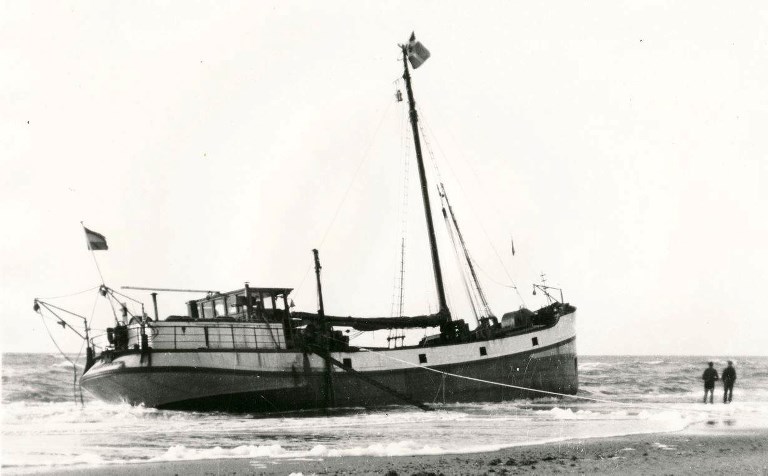 On November 1, Ringkøbing County paper read: "The ship is full of water and it is doubtful whether it can be salvaged."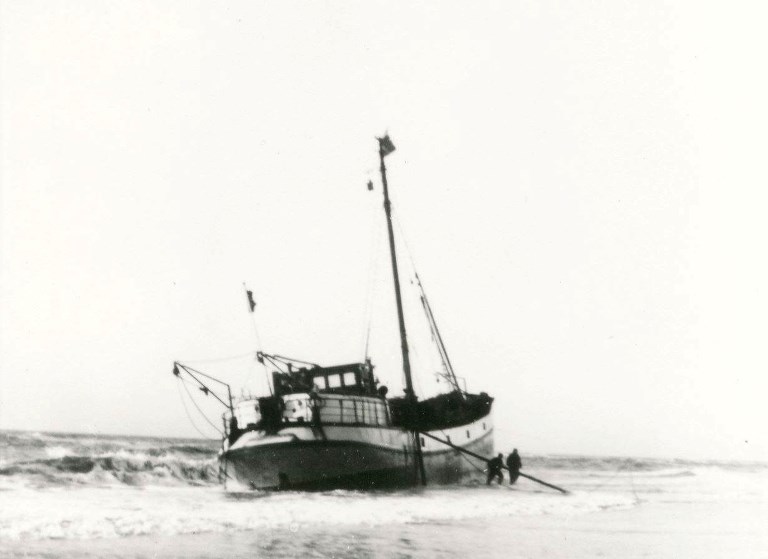 But after 1,100 of the 1,700 sacks of saltpeter were unloaded, the Svitzer salvage company's 'Bear' succeeded in pulling the 'Dolfijn' free. The rest of the cargo was unloaded in Esbjerg, where the ship also had to dock before it was ready to resume its journey in the eastern North Sea.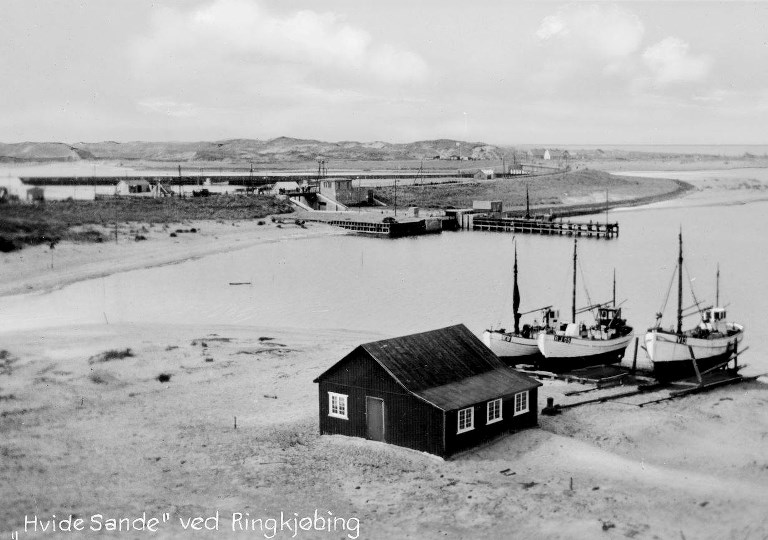 For centuries, the difficult navigational conditions on the fjord hampered trade and development in Ringkøbing. It was only with the introduction of locks at Hvide Sande in 1931 that sailing conditions became tolerable.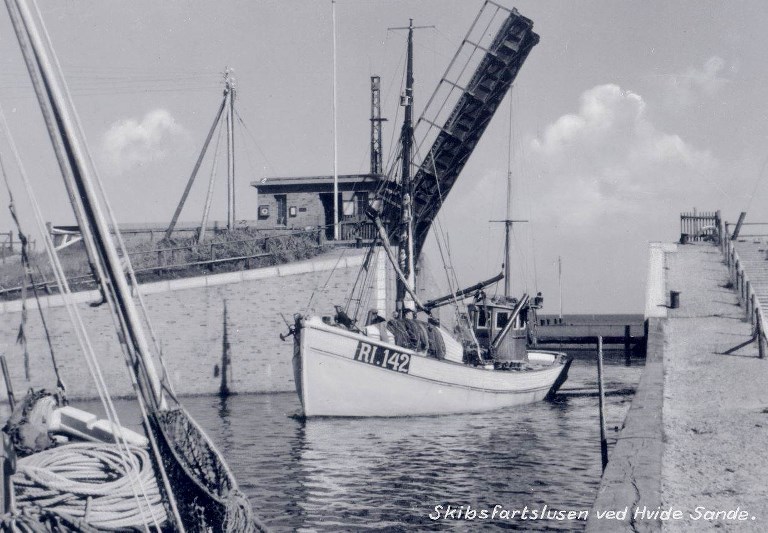 Now, smaller freighters could enter the fjord. There does not seem to be a problem for this fishing boat. Nevertheless, there was for the 'Dolfijn'.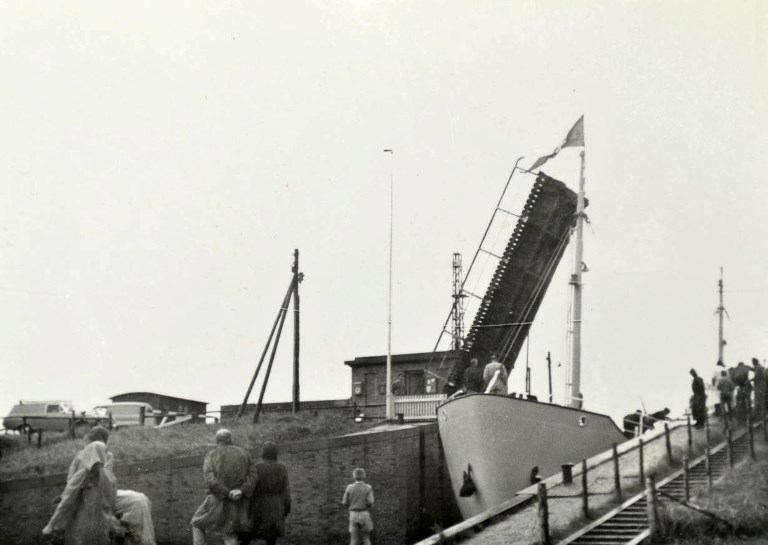 The lock at Hvide Sande continued to be a bottleneck, especially for the Nordsøværftet shipyard in Ringkøbing. Here, the newly built coaster 'Elselil' passes through in 1961.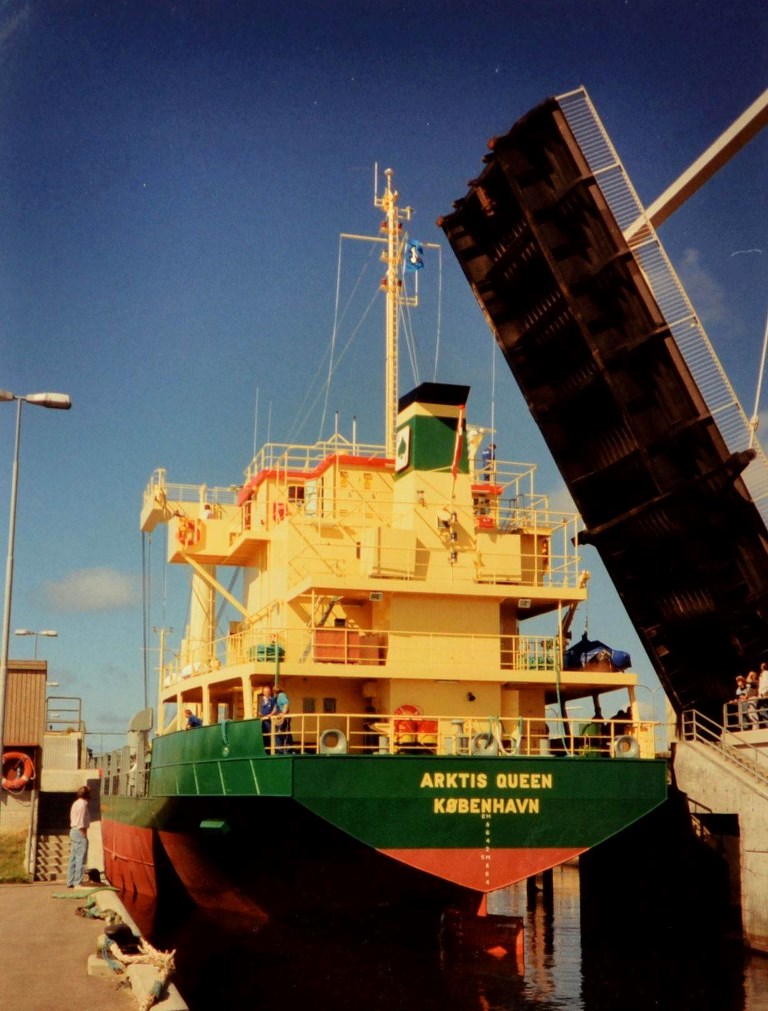 In 1976, the coaster lock was built. For the following years, it determined the maximum size of the Nordsøværftet Shipyard's constructions – here, the 'Arktis Queen' in 1989.
The 'Dolfijn' would not look like much in comparison, but it no longer existed. It was scrapped in 1973.
Photo: www.marhisdata.nl