Rescue Service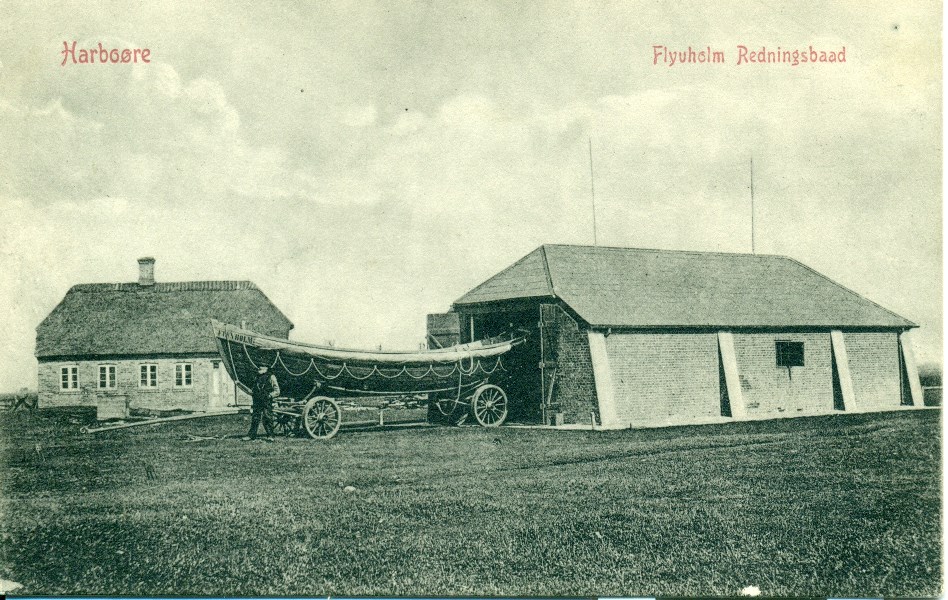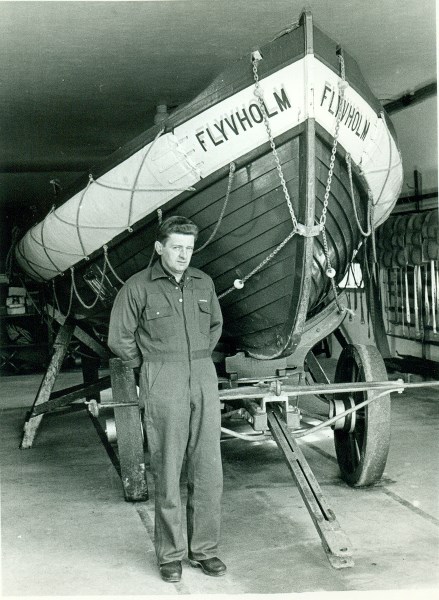 The lifeboat
There has been a total of four lifeboats on Flyvholm Rescue Station. The first lifeboat "Carl til Løven" was donated by the Masonic Lodge in Copenhagen in 1847 and was the first Danish-built lifeboat. The last lifeboat was the boat pictured here. It came to the station in 1922 and was last in action during the rescue exercise in 1968.
The crew
The rescue team at Flyvholm station comprised one manager and 12 crewmen.
The manager lived on the farm next to the rescue station. The other members of the team lived within a radius of about 2½ kilometres.
Whenever the team was called out to a stranding, they would meet at the rescue station. Here, the draught horses would be hitched to the lifeboat and rocket equipment. Men and equipment would then take the rescue path along the coast until they reached the road down to the beach which was closest to the stranded vessel. Outside the rescue station you can still see the rescue path that runs south parallel to the dyke.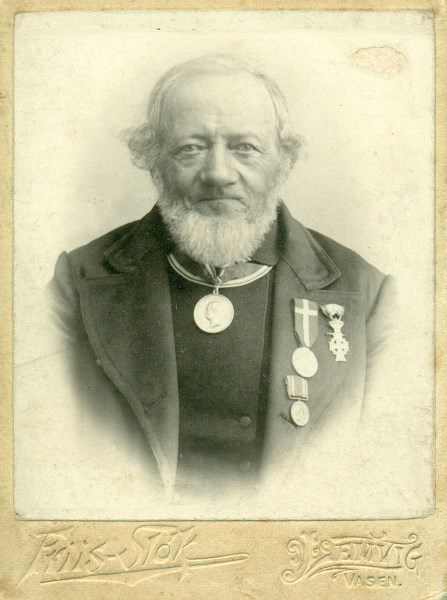 The manager
Jesper Olsen was hired at the rescue station at Flyvholm as a boatman in 1848 and as station manager from 1860. He retired from service in 1899, and was succeeded as manager by his son, Anders Vrist Langer. The position of manager was passed down from father to son over four generations from 1860 to 1995.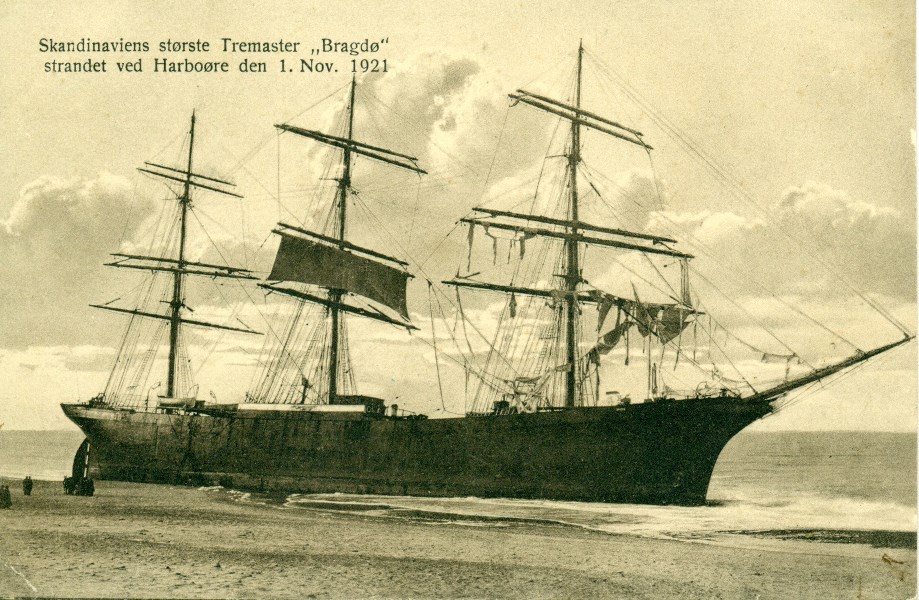 The bailiff's report
At 4 o'clock in the afternoon of 1st November 1921, Flyvholm Rescue Station received a report by telephone from Liløre that a large ship was approaching from the South and appeared to be in danger of running aground.
The wind was westerly, backing to north, with hurricane force gusts and very heavy seas.
The station team and the owner of the draught horses were summoned and assembled at the station at 4:30 p.m.
After a difficult journey, the rocket equipment and lifeboat arrived at the site of the stranding, 4 km south of the rescue station, at 5:30 p.m.
The ship had indeed run aground 75 metres from shore, with her broadside facing the coast.
The rocket launchers were immediately deployed, and the first rocket's line dropped across the ship's deck. A connection had been made.
In union with the team from Liløre Rescue Station, who had arrived with their equipment, the rescuers managed to save the ship's crew of 26 using the bosun's chair.
The rocket equipment and the lifeboat from Flyvholm were transported back to the station.
At 9 o'clock, after the equipment was tidied up and stowed away in readiness for the next mission, the team was dismissed.
The stranded vessel was the fully-rigged Bragdø of Kristiansand, under Capt. Carlsen, bound for home from Liverpool.